Az Community Conference 2022
AzConf is Asia's Largest community-driven Microsoft Azure Cloud technology event which brings together everyone in the dev/IT landscape, world-leading speakers, industry leaders, large customers, partners, and thousands of delegates and offers an in-depth technology learning and ideal professional networking environment for all attendees. I had a opportunity to speak about Azure Automation to smartly handle Cloud Operations.
Here is the recording of my session.

Microsoft Ignite 2022 After Party
This session was held at Microsoft Office Mumbai during December 2022. It covered latest capabilities of Microsoft Azure and Power Platform. New features which empower Organizations to produce Secure, Scalable Enterprise-grade Low-code solutions with infusion of AI and automation in business processes.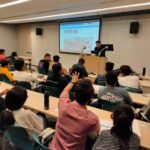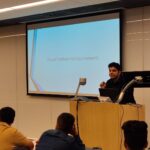 Raise Your Security Posture Series - AWS UG Mumbai
This event was organized by AWS User Group Mumbai. This session focus on achieving Governance, Risk, and Compliance (GRC) using AWS cloud-native services.
Here is the recording of the session!!