Dear Visitor, welcome to my blog..
My name is Manish Ranglani. I am working as Cloud Manager in one of the leading IT company in Mumbai, India. I lead Business Applications and Cloud solutions. I help customers in their Cloud migration journey and shaping their Cloud workload. My motive is to ensure customer gets most out their Cloud and Microsoft 365 investment.
This is my personal blog and i write down my thoughts around Artificial Intelligence and Cloud Computing (Majorly in Azure and AWS).
Microsoft Azure Fundamentals
Developing Microsoft Azure Solutions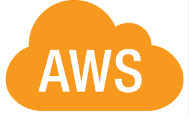 AWS Certified Solutions Architect – Professional
AWS Certified Solutions Architect – Associate
AWS Certified Database – Specialty
Microsoft Power Platform Fundamentals
Analyzing and Visualizing Data with Microsoft Power BI
Developing Microsoft SharePoint Server 2013 Advanced Solutions
Developing Microsoft SharePoint Server 2013 Core Solutions
View my Certification Transcript on Microsoft Learn ->
URL